Here we want to take a look back at 1 year Discgolf4you. In the text you will also find a reference to a great giveaway and a coupon for your next purchase.
On 19.08.2021 the first online order was received. Since then Discgolf4you has been able to make hundreds of customers happy, has processed tons of orders and has achieved a lot.
What has happened?
We have managed to offer discs from the following manufacturers: Axiom, Discmania, Discraft, Dynamic Disc, Innova, Kastaplast, Latitude 64°, Loft Discs, MVP Disc Sports, Prodigy, Prodiscus, Streamline and Westside. Being supplied by manufacturers proved to be very difficult, especially in the beginning. But especially in winter the situation has changed, and now we are contacted by manufacturers. We always try to give interesting manufacturers a chance, without losing sight of the current ones and blowing up our current storage capacities.
We can now also offer GRIPeq backpacks and Züca carts. Additionally we have products from Bushnell, Whalesacs, DiscDots, DiscDice, Friction Gloces and Flying Plate Company in our assortment.
Own products
If we are not happy with the products available on the market, we are not afraid to develop our own products. Most of them are still in planning or in realization, but not yet released.
We are especially proud of our first product, the Discgolf4you Drybag. We wanted to produce our own Drybag, which produces more dust and therefore also helps to judge the wind. The production was realized by an Austrian social project, which is automatically supported with the purchase of the Drybag.
Team Discgolf4you
The development of our own team was actually planned for 2023. However, through great conversations we became aware of the added value of a team. So we were very proud to include Elisabeth Daffert and Niklas Schaffer in our team and to support them in their activities around the sport. The two are excellent representatives of our brand.
For 2023 we plan to enlarge the team if we receive interesting applications.
Would you like to be part of Team Discgolf4you in 2023? – Check out our blog section here in October. We will give you the opportunity to apply here.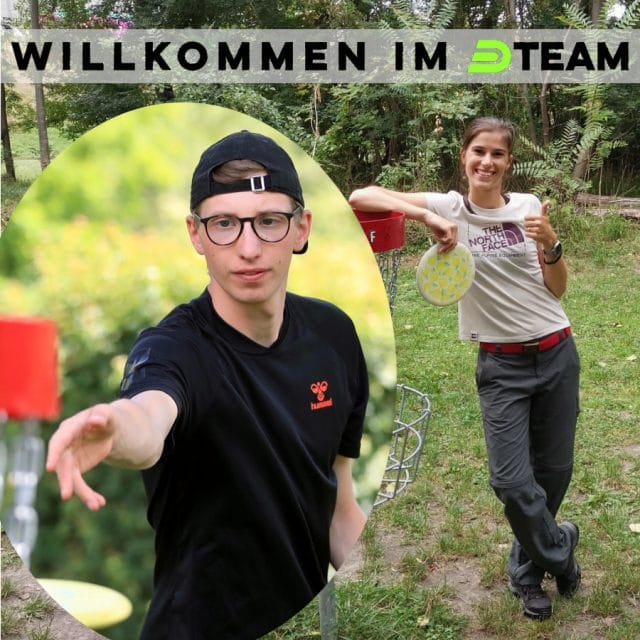 Sponsoring events
Besides players, we have also sponsored various events and leagues in 3 countries. This engagement is very important to us, because we can support organizers who do a lot of work for the community.
Next year we also want to expand our support for dedicated tournament directors and their teams.
We will also give you the opportunity to apply for a sponsorship with your event. You can also simply send us an email to office@discgolf4you.com.
Sponsoring Serbian Nationalteam
We are also particularly proud to be the main sponsor of the Serbian national team, which already represents us at the World Team Championships in Varaždin (Croatia). We will be posting another blog on this topic in the coming weeks.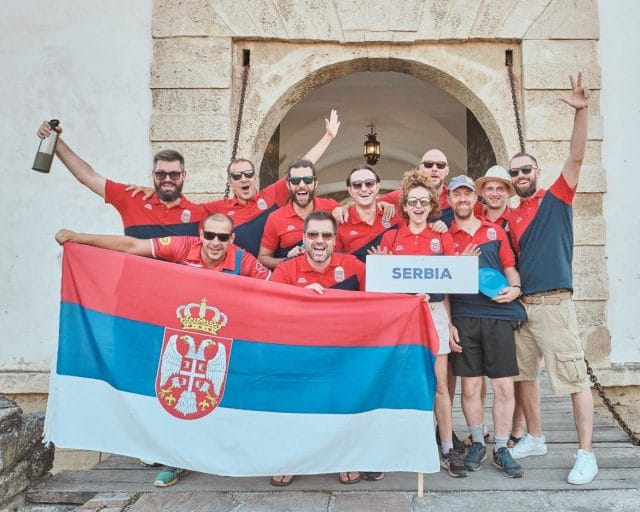 Partner stores
Since we saw the need, it was clear from the beginning that we want to get the discs into the hands of our customers. We have made this possible at various tournaments, and we have also been able to build a network of partner stores:
Mazzetti Regional Lokal, trade Mazzetti-Straße 65a, A-3100 St. Pölten, http://www.mazzetti.at/
Aroma Treffpunkt, Unteren Landstraße 65, A-3500 Krems, http://aromatreffpunkt.at/
Herzl Hut Hochrindl, Zirbenweg 6, A-9571 Hochrindl, https://www.herzl-huette.at/
miniMaxi, Market 6, D-03238 Finsterwalde
You can also find all our partner stores on Udisc.
There are already talks to further expand the network of partner stores.
What does the future look like after 1 year Discgolf4you?
We have numerous plans, such as offering discs of a new disc manufacturer with a completely different approach to the game. We also want to develop, produce and market more of our own products, as well as continue to improve our website to offer even better customer service.
We are also working hard on our dream to open our own store, to become the base of our business.
We will continue to place special emphasis on being close to our customers. If you have any wishes, suggestions or feedback, we would be happy to hear from you.
Thank you!
Finally we want to thank you for this wonderful year! We wouldn´t be here without you!
We want to do this in 2 ways:
There is a giveaway where you can win 1x 100€ and 10x 30€ shopping vouchers for Discgolf4you.
Additionally, you will get 10% discount on your whole order with the coupon code: "1yeardg4y".
(valid until 22.08.2022 at 12:00)
Thank you!
Your Team Discgolf4you